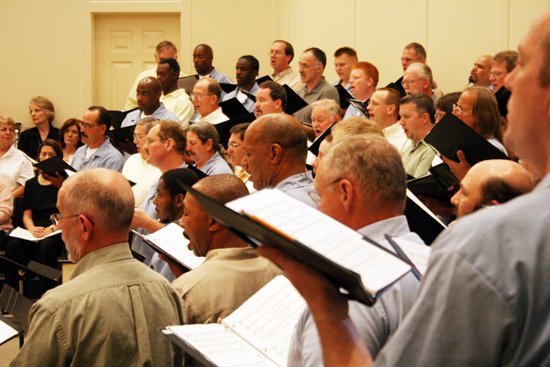 The East Hill Singers perform at a recent concert in Johnson County. The choir is named after the east wing of the Lansing Correction Facility, where minimum-security inmates are housed. The choir membership is made up of inmates.
Stories this photo appears in:
Arts in Prison founder Elvera Voth said she wanted the program to help rehabilitate the inmates instead of letting them just serve time.