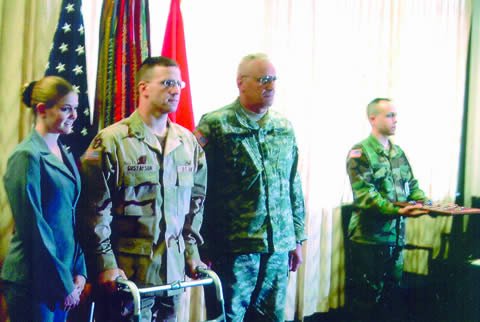 Janice Gustafson, left, accompanies her husband, Sgt. Timothy Gustafson at his Purple Heart award ceremony. Lt. Gen. Roger C. Schultz, director of the Army National Guard, stands to Gustafson's left at the Feb. 18 ceremony in Washington, D.C. Gustafson, a 1996 Lansing High School graudate, lost part of his right foot when his humvee was struck by a bomb Jan. 24 in Iraq.
Stories this photo appears in:
Sgt. Timothy Gustafson feared the worst.