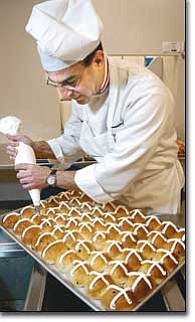 Piping the icing onto the hot-cross buns, the Rev. Craig Maxim uses
a steady hand as he prepares a batch of the sweet treat that is a
popular item for both Lenten fish fry and the Sacred Heart Church
staff. The final fish fry of the season will be Friday at the
church.