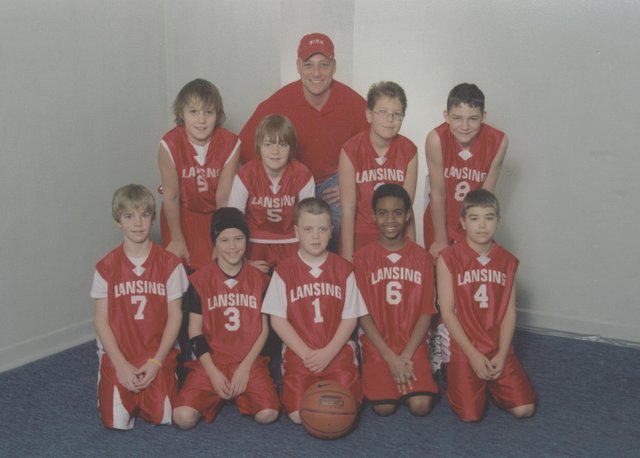 Boys' champions: Front row, from left: Parker Gibson, Dan Vanscheoland, Clayton Pfrimmer, Royal Gatson, Nick Hughes. Second row: Ryan O'Donnell, Calvin Schneider, Connor Faulkner, Zack Abbott. Back row: coach Rich O'Donnell. Not pictured: Tate Galley, coach Pete Gibson.
Stories this photo appears in:
Three teams from Lansing make finals
Lansing Activity Center was abuzz all day Saturday and Sunday with the sounds of sneakers squeaking and basketballs bouncing from the Leavenworth/Lansing Basketball Tournament.