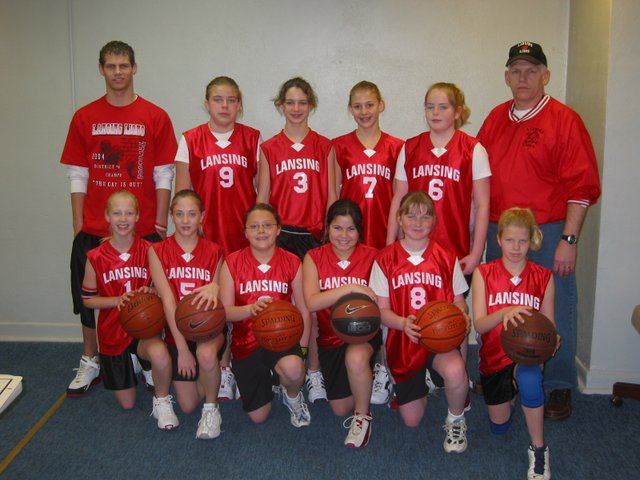 Second-place honors went to the Lansing girls. Front row, from left: Cassy Swisher, Shauna Vant-Leven, Lauren Hamilton, Miya Snodgrass, Alyssa Reynolds, Venessa Smith. Second row: coach Matt Warner, Cassey Roberts, Sara Garvey, Sara Beck, Katie Delich, coach John Warner.
Stories this photo appears in:
Three teams from Lansing make finals
Lansing Activity Center was abuzz all day Saturday and Sunday with the sounds of sneakers squeaking and basketballs bouncing from the Leavenworth/Lansing Basketball Tournament.