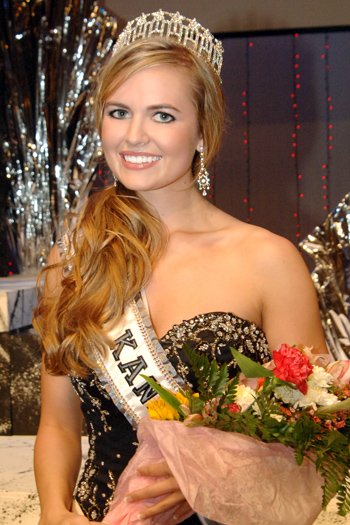 Ashley Aull, a Lansing native and a student at Johnson County Community College, will compete for the Miss USA 2006 crown in April. She was named Miss Kansas USA 2006 on Sunday.
Stories this photo appears in:
Ashley Aull wins title of Miss Kansas USA '06
One day into her reign as Miss Kansas USA 2006, Lansing native Ashley Aull soaked it all in from a chair in a hair salon.