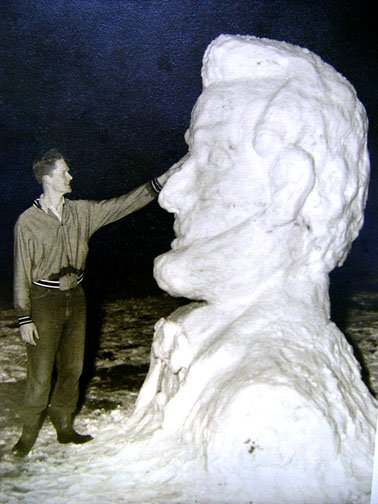 History Corner columnist Gene Young, shown in this 1956 photo, sculpted Abraham Lincoln out of a 17-inch snowfall in Lansing. To Young's recollection, the February snowfall was the largest in 50 years in Lansing.
Stories this photo appears in:
Seventeen inches of snow fell in February of 1956, allowing Gene Young to sculpt an 8-foot snowman in the likeness of Abraham Lincoln.