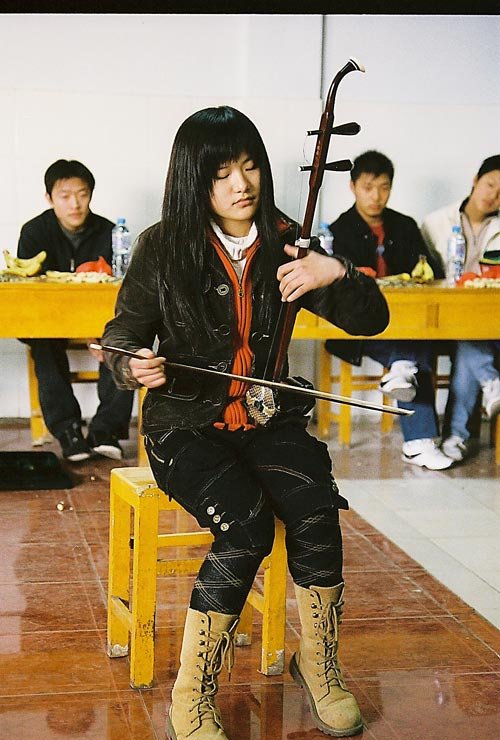 A student from Kaifeng No. 5 Middle School in China plays the erhu at a party for the Americans on March 25.
Stories this photo appears in:
Visit to China gives students new appreciation for culture
Lansing High School students and teachers who traveled to China for two weeks last month could hardly stop talking about the sights, the sounds, the food and the overall experience when they returned last week.