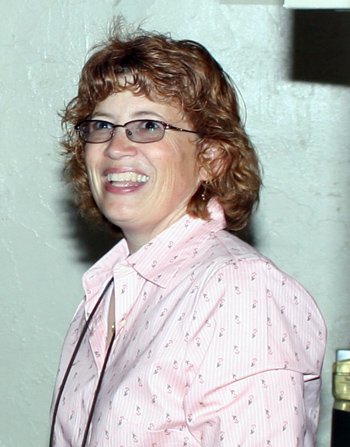 Safe Harbor Prison Dog program founder Toby Young, who is thought to have aided in John M. Manard's escape from Lansing Correctional Facility.
Stories this photo appears in:
The Friday night capture brought to the end a 12-day manhunt for the pair that began Feb. 12 when, authorities say, Manard was spirited out of Lansing Correctional Facility in a van driven by Young
In the three weeks prior to the Feb. 12 prison escape by convicted killer John Manard, the same corrections officer on five occasions let the Safe Harbor Prison Dogs van exit the prison without properly searching it, the Department of Corrections said. The officer's firing was announced Friday.
A worker in the Safe Harbor Prison Dog program said she warned her boss, apparently to no avail, about getting too close to Lansing Correctional Facility inmate John Manard.