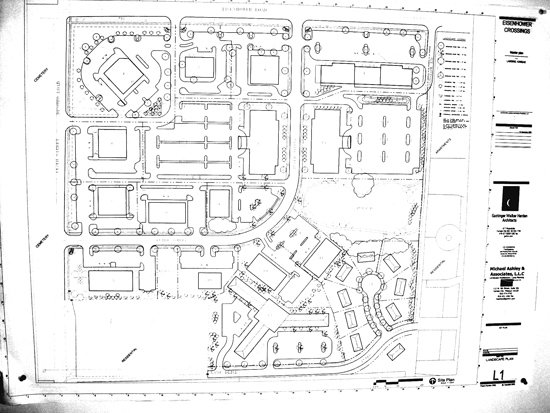 The layout for the proposed Eisenhower Crossing development. DeSoto Road is at the far right with Eisenhower Road at the top.
Stories this photo appears in:
Site now home to mobile home park
The southeast corner of DeSoto and Eisenhower roads would be home to a new retail-office complex, if the plans of a group of doctors come to fruition.