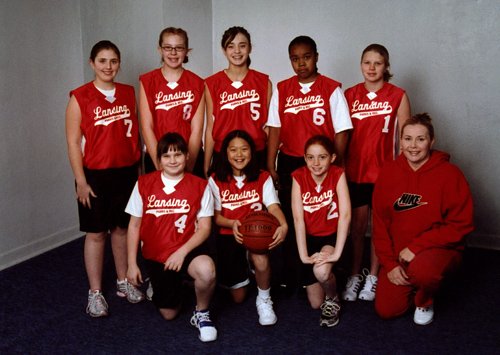 The Lansing Red Hots placed second in the Leavenworth/Lansing Basketball Tournament on Sunday at Lansing Activities Center. Team members were, from left, front row: Megan Dike, Sarah Hannah, Cheyenne English, coach Christine O'Donnell. Back row: Ali Scheurer, Brooke White, Tawnee Hall, Jala Jackson, Vanessa Smith.
Stories this photo appears in:
Lansing Red Hots coach Christine O'Donnell knew her squad had a tough task on its hands in trying to defeat the Atchison Red Ravens Sunday in the championship game of the 2006 Leavenworth/Lansing Basketball Tournament at Lansing Activities Center.