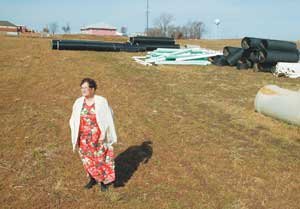 Anna Mary Landauer stands in a field she used to farm. In 2002, the
long-time Basehor resident sold 31 acres to developers, with the
agreement she can live in her house, pictured in the background,
for as long as she wants to stay there. Basehor's new Casey's
General Store, on property formerly owned by Landauer, is pictured
to the left of Landauer's home.