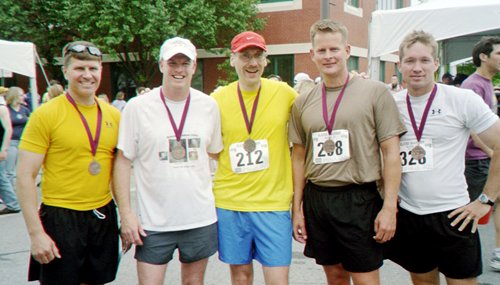 Tad Laurence, a Lansing resident, completed his first marathon May 20 when he ran in the Olathe Marathon. He ran with four students from Fort Leavenworth's Command and General Staff College. Pictured are, from left, Brian Freidhoff, Kevin Kelly, Laurence, Rob Bowers and Frank Turner.
Stories this photo appears in:
As a teacher at the Command and General Staff College at Fort Leavenworth, Tad Laurence is used to being surrounded by athletic people, so it didn't surprise him when four of his students decided they would run the Olathe Marathon.