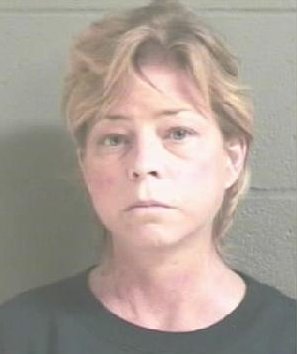 Julie Heise, 44, of Leavenworth, was arrested Wednesday afternoon for involuntary man-slaughter in a four-car traffic accident that killed Lee Ann Orndorff, 41, of Lansing. Leavenworth Police Maj. Patrick Kitchens said Heise was suspected of being impaired while driving. She was taken to Cushing Memorial Hospital for minor injuries and given a blood examination. She had a blood alcohol level of .179.
Stories this photo appears in:
Leavenworth police arrested Julie Heise, 44, Wednesday afternoon for involuntary manslaughter after a traffic accident resulted in the death of Lee Ann Orndorff, 41, of Lansing.