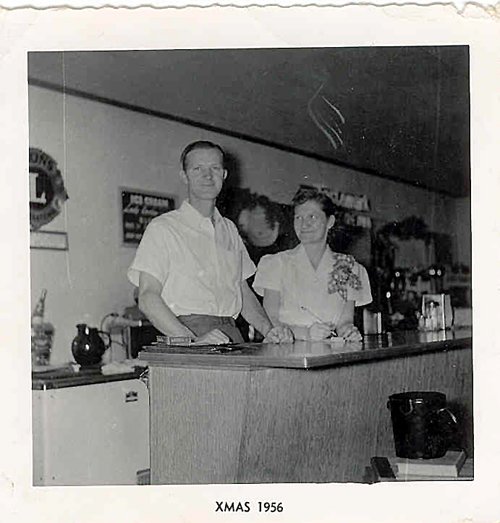 Jim and Elaine McGee are pictured behind the counter at the Green Haven Cafe, which used to be at the corner of Main and Mary streets. The two, photographed at Christmas 1956, operated the cafe from 1955 until 1972.
Stories this photo appears in:
Happy New Year! Thinking about the brand new year almost made me remember a New Year's Eve party we had at the Green Haven Cafe. The address was 401 S. Main St., and it was on the corner of U.S. Highway 73 and Kansas Highway 5, (now South Main and East Mary).