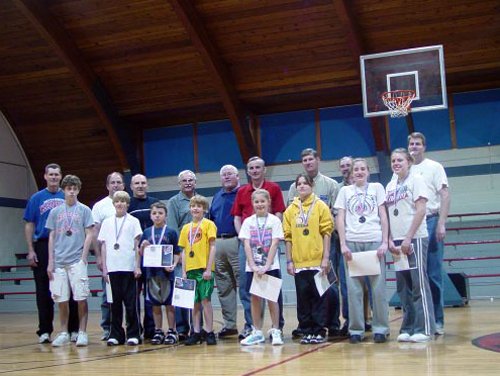 The Lansing Knights of Columbus held their annual free throw competition on Jan. 14 at Lansing Activity Center. Event winners are, front row, from left: Parker King, Sean Tweet, Clayton Bogner, Connor Tweet, McKenzie Hersh, Keli Myracle, Shauna Vant-Leven and Cassy Roberts. Not pictured is age group winner Evan Harris. Knights who helped run the event are, back row: Tom Young, Ron Massia, Bill Butler, Don Studnicka, Tom Smith, Bob Hall, Dave Young and Jeff Martin. Age group winners advanced to the district competition.
Stories this photo appears in:
Lansing Knights of Columbus free throw contest champions.