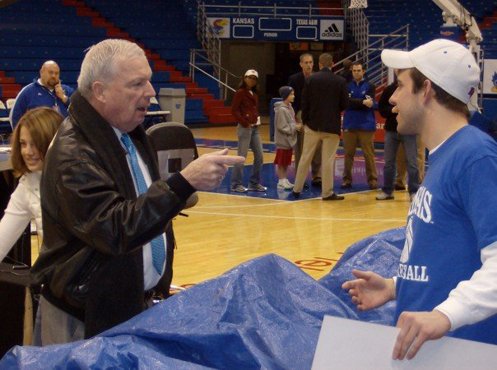 Digger Phelps, an ESPN broadcaster and legendary Notre Dame basketball coach, chats with 2005 Lansing High graduate Chris Nelson on Saturday morning at Allen Fieldhouse in Lawrence. Phelps selected Nelson to help lead cheers during ESPN's College GameDay program that was broadcast live from Lawrence during the buildup to the University of Kansas-Texas A&M basketball game.
Stories this photo appears in:
When Chris Nelson and his buddies headed to Allen Fieldhouse early Saturday morning, much of the University of Kansas student population likely was just getting home from a night on the town.