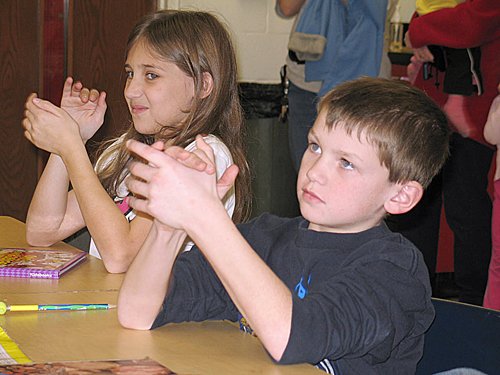 Third-graders Jenna Ontiveros, left, and Samuel Twitchel clap for their classmates during a Bring Up Grades presentation in Trisha Croley's classroom. Lansing Elementary School launched BUG this semester to motivate third-graders to strive for better grades.
Stories this photo appears in:
Kiwanis, site council recognize 105 students for bringing up grades
A BUG has invaded Sallie Zoll's classrooms, but there's no need to call an exterminator. Students and teachers welcome it.
January 11, 2007 midnight