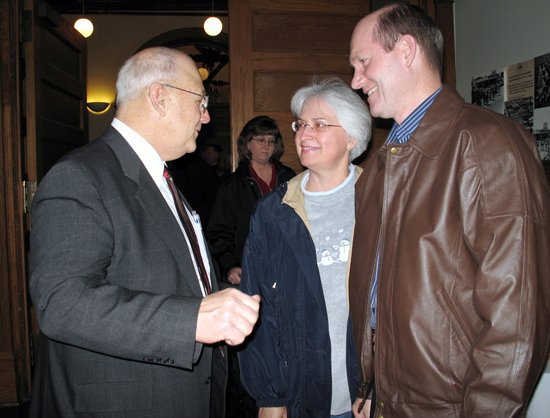 Leavenworth County Commissioner Don Navinsky, left, talks with Basehor City Administrator Carl Slaugh, right, and his wife, Cheryl, at the Riverfront Community Center. Dozens of people turned out Friday, Jan. 5, for a party honoring Navinsky as he was ending 12 years on the commission.
Stories this photo appears in:
County Commissioner Navinsky celebrated his retirement from public office at a banquet on Friday, Jan. 5. And even though he was ready to return to his duties at home, he said the decision to retire was bittersweet.