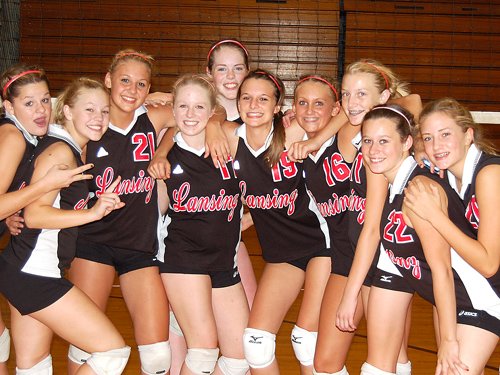 The Lansing High freshman volleyball team won the Kaw Valley League Freshman Tournament on Saturday. Team members are, from left, Casey Concannon, Heather Averill, Sara Beck, Katie Goll, Katie Delich, Sarra Garvey, Katie Jensen, Taylor Williams, Taylor Bondy and Shauna Vant-Leven.
Stories this photo appears in:
Yes, the Lansing High volleyball program's varsity squad is state-ranked and has just one loss this season, but talent runs deep within the program. Look no further than the freshman team to understand that.
September 20, 2007 12:02 a.m.