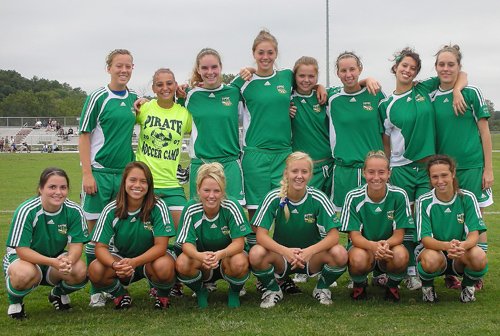 The Leavenworth Thunder 18-and-under girls soccer team recently won the Prison Break Tournament in Leavenworth. Team members are, front row, from left: Liane Swisher, Lauren Elkins, Alyssa Kelly, Kyia Turner, Ali Dillon and Briana Hall; and, second row: Mindi Lozenski, Alina Cawthon, Kathryn Sebes, Christine Cordes, Marita Meyer, Sarah Sargent, Lauren Algarra and Tigan Huffman. Haley Connell, Laura Ferguson and Megan Anderson are not pictured.
Stories this photo appears in:
Ten Lansing High girls soccer players helped the Leavenworth Thunder win the Prison Break Tournament championship Sept. 7-9 at the Leavenworth Soccer Association fields.
September 20, 2007 12:02 a.m.