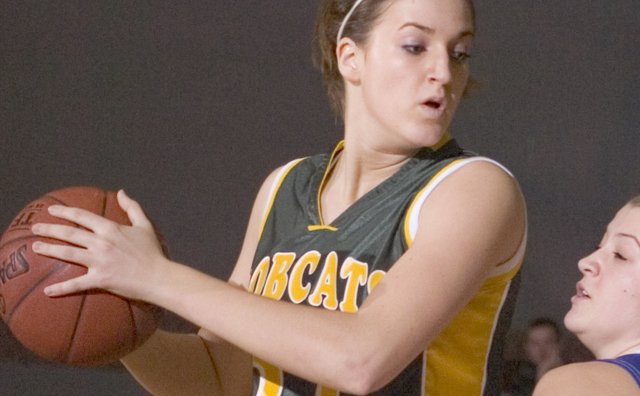 Cassie Lombardino
Stories this photo appears in:

Bailey Gee drove the basketball into the lane on Aug. 6 and discovered what so many high school basketball players have learned - Cassie Lombardino can be impossible to shoot over.
August 14, 2008 12:01 a.m.

Basehor-Linwood senior thrived off teammates, unselfish attitude
When she first arrived at Basehor-Linwood High School four years ago, the question about Cassie Lombardino wasn't whether she'd be a good athlete. That much already was a given. The real question was "how good?"
August 7, 2008 12:01 a.m.
Cassie Lombardino and Noah Simpson capped a 2008 basketball dream season by taking part in the Metro Classic.