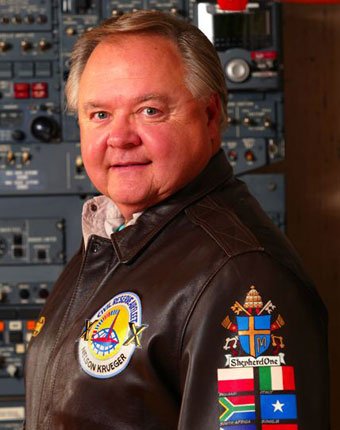 Nelson Krueger piloted "Shepherd One," a Boeing 727, during Pope John Paul II's 1979 U.S. visit. The Shepherd One insignia is on the sleeve of his jacket.
Stories this photo appears in:

As Pope Benedict XVI continues his first official visit in the United States, longtime Lawrence resident Nelson Krueger recalls his own close-up view of a similar trip from the late Pope John Paul II.