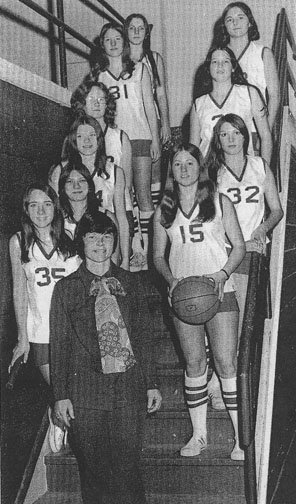 The 1973-1974 Lansing High state team, left side, top to bottom: Vicky Barnes, Toni Mills, Janet Wayman, Kathy Fleenor, Linda Crouse, Cindy Mills, coach Sharon McNitt; right row: Debbie New, Betty Powell, Chris Lober and Jeanne Heintzlman. Brenda McQuillan is not pictured.
Stories this photo appears in:

33-year streak of substate exits could end this weekend
A lonely metal banner hangs on the wall of Johnsmeyer Gymnasium indicating the limited postseason tradition of Lansing High girls basketball.
February 28, 2008 12:02 a.m.