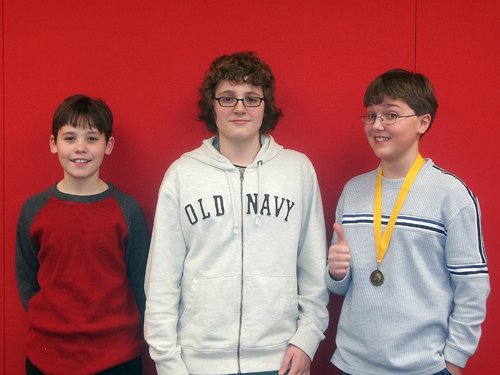 Carter Keeling, seventh grade, right, won first place in the Lansing Middle School Geographic Geobee. Standing with him is Taylor Wisnesky, seventh grade, middle, who won second place, and Cole Domann, sixth grade, who placed third.
Stories this photo appears in:
Lansing Middle School, along with thousands of other schools across the nation, participated in the National Geographic Geobee Thursday, Jan. 10.