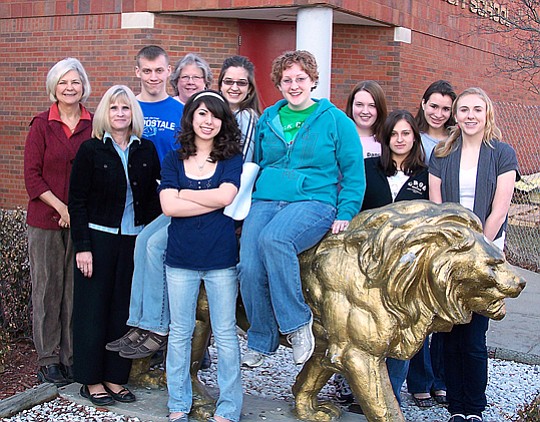 Eight students and three teachers from Lansing High School will leave March 14 for a two-week trip to China to learn about the culture. Going on the trip are: (back row from left to right) Cathy Smith, Brian Snodgrass, Linda Leffler, Katelyn Oney, Elizabeth Lewis and Jennifer Snyder; (front row from left to right) Cathy Ray, Sarah Warren, Jessie Goertzen, Taylor Howard and Heather Cook.
Stories this photo appears in:

High school students take trip to China, experience history
While many students will use their upcoming spring break to take some time off from learning, eight Lansing High School students and three teachers will be leaving for a two-week touring trip to China.