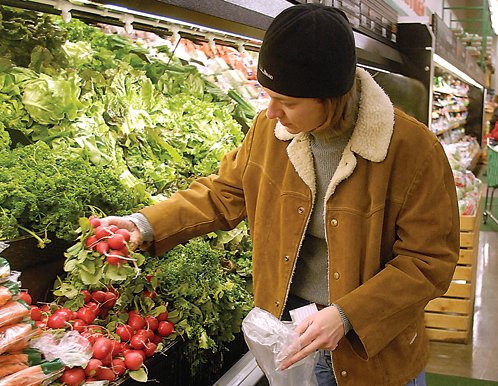 Dana Lattin and her daughter Sylvia, 4, look for healthy vegetables at a good price Friday, March 7, at Checkers in Lawrence. As monthly food bills increase, families across Kansas continue to try and maximize their dollars when shopping.
Stories this photo appears in:

Whether it's coupon clippers in Shawnee, a gardener in Baldwin City or buying-cooperative members in Tonganoxie, folks are finding ways to soothe the economic indigestion brought on by increasing food prices.