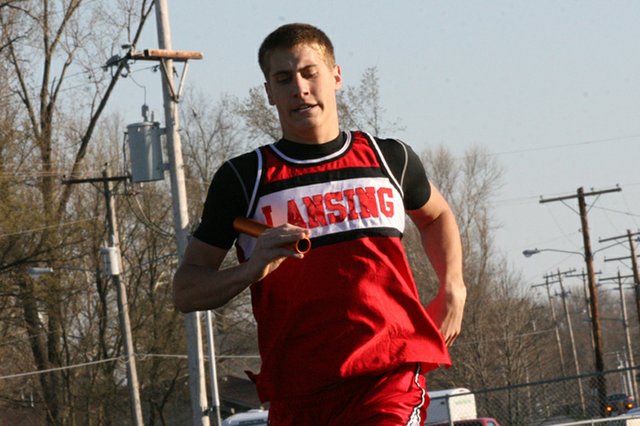 Bobby Hauver, seen here competing at the Tonganoxie Invitational, helped the Lansing High 3,200-meter relay team win the Kaw Valley League championship.
Stories this photo appears in:

After 4-year reign, Mill Valley dethroned by Lansing as league's top sports school
After four years of supremacy, Mill Valley's reign as the top athletics department in the Kaw Valley League is over.

Brandon Craig has secured his position as the premier distance runner in the Kaw Valley League.