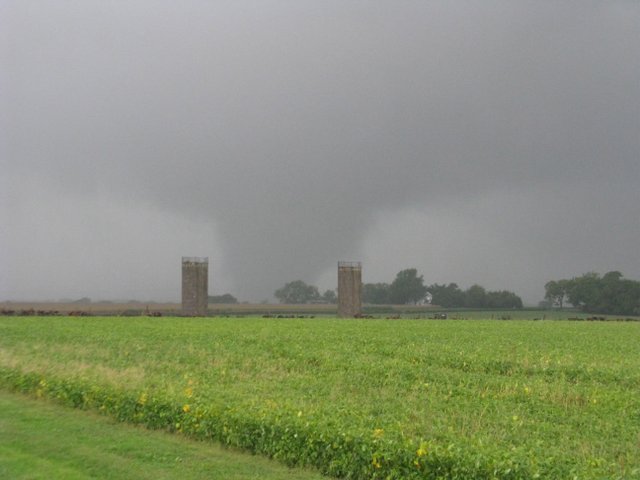 A tornado touches down about one-half mile west of the Douglas-Johnson County line near 458 Road (North 900 Road) looking northwest on Friday. According to the photographer, the tornado rumbled across East 2300 Road just west of the silos.
Stories this photo appears in:

Severe weather week stresses preparedness
Severe weather awareness week is a week chosen to educate people about the hazards and dangers of severe weather, giving them an opportunity to develop safety plans and practice severe weather drills.