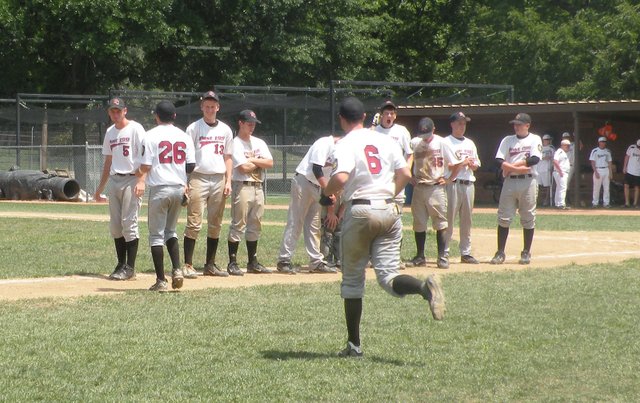 Jackson Wagner of KC Varsity Post 199 takes the field as lineups are announced for the American Legion Class A state championship game. Post 199 consists of players from Basehor-Linwood and Piper high schools. The team placed second at state.
Stories this photo appears in:

As Rick Bryan stood in the Kansas City Varsity Post 199 dugout, he couldn't help but think he'd seen this before.