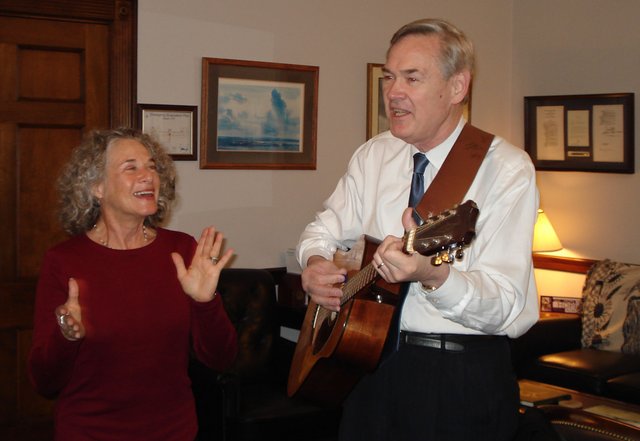 Congressman Dennis Moore, D-Kan., strums away on his guitar and sings a tune, while Carole King claps to the beat. Moore said he often plays guitar in his office to relieve some of the everyday stress of his work.
Stories this photo appears in:

Whenever the soft sounds of a strumming guitar mixed with a voice singing early folk or rock melodies is heard throughout the Longworth House Office Building in Washington, D.C., it is a fair assumption those sounds are coming from Dennis Moore's office.
October 22, 2009 midnight