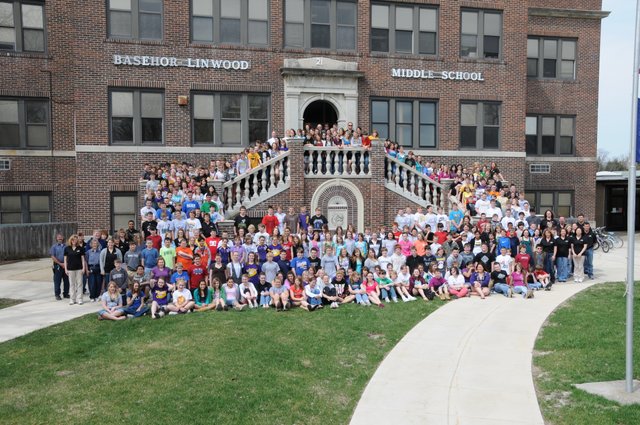 This year's seventh- and eighth-grade classes are the last to attend school in the old Basehor-Linwood Middle School on Park Street in Linwood. A new middle school (top photo) is being built on 158th Street in Basehor. It will house sixth, seventh and eighth grades starting in August.
Stories this photo appears in:

New middle school offers needed space as 6th-graders move up
After 90 years as a learning center in the Linwood community, Basehor-Linwood Middle School on May 25 will send off its last group of seventh- and eighth-graders.