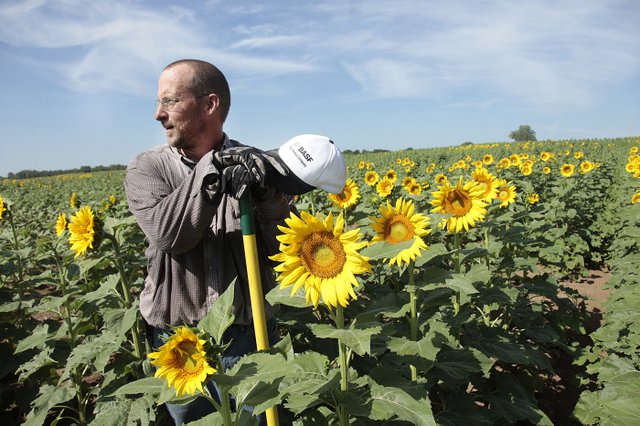 Ted Grinter stands in a field of future bird feed
Stories this photo appears in:

A row of cars is parked in a grassy strip near green soybeans at Grinter Farms. Ted Grinter planted the grassy area for a makeshift parking lot of sorts. Some 25 cars are parked on the grass Friday afternoon. Many bear Kansas license plates, but there are others. One vehicle is from Texas. Another has Oklahoma tags. California even has representation, as does Virginia.
September 6, 2015 2:23 p.m.

Sunflower time again for Grinter family