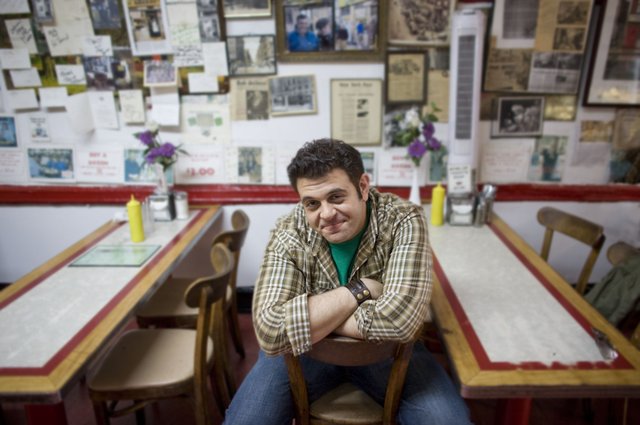 Adam Richman, host of the Travel Channel's "Man v. Food" show, recently came to Bonner Springs to try to conquer the food challenge at Papa Bob's BBQ. The show follows Richman as he takes on eating challenges throughout the country.
Stories this photo appears in:

With a crowd of 120 people yelling, and the high-fives flying, Adam Richman makes his way to a single table at the front of Papa Bob's BBQ in Bonner Springs.