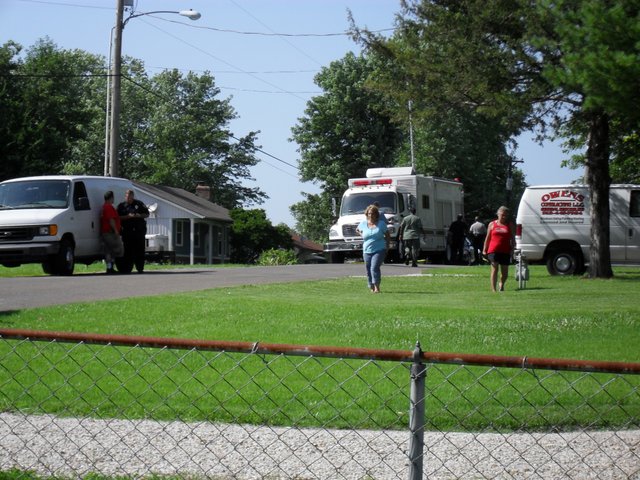 Russ Owens (left) chats with a Bonner Springs Police officer as the Kansas City, Kan., bomb squad and other law enforcement officials prepare to move a live World War II-era anti-tank bazooka round from the bed of Owens' truck. Authorities on Monday cordoned off this section of the 700 block of North 141st Street but did not evacuate the neighbors.
Stories this photo appears in:

Russ Owens, owner of Owens Contracting in Bonner Springs, has seen a lot of strange things in his line of work, but what he found Sunday was the strangest.