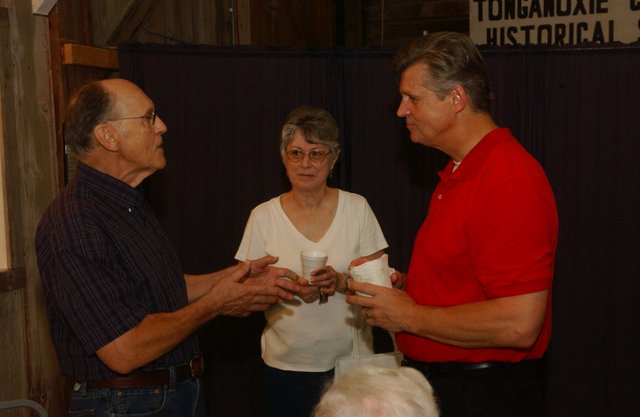 Bob Alden, Tonganoxie, makes a point to U.S. Rep. Todd Tiahrt as Madeana Knipp listens at a conservative Republican Red, White and Biscuit Breakfast Saturday in Tonganoxie. The event drew U.S. Senate candidate Tiahart, GOP 2nd District U.S. House candidate David Pyle and others.
Stories this photo appears in:

Republican voters forked up biscuits and gravy Saturday in Tonganoxie with a dash of last minute campaigning from GOP candidates looking for votes in the Aug. 3 primary.