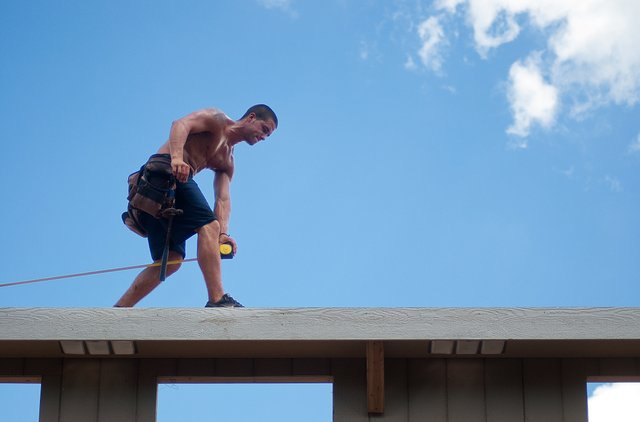 Aaron Mills, with Mills Construction, measures out a section of a house he and other framers are building near 158th Street and Leavenworth Road in Basehor. Rooftop temperatures often exceed 100 degrees during the summer.
Stories this photo appears in:

The National Weather Service is advising people to stay in cool buildings as a heat wave takes hold of the metropolitan area.

Hydration, hydration, hydration
Summertime and the working ain't easy. This is especially true for Josh Blevins, who spends most of his workday putting up houses for Mills Construction.