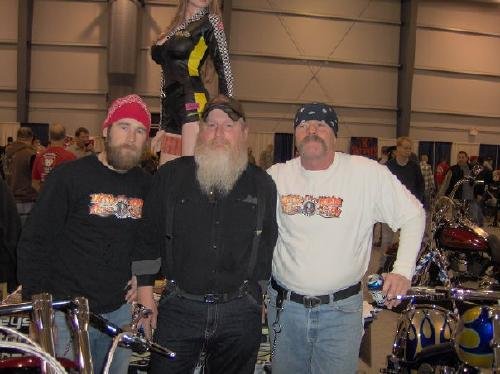 Simon Gallagher, left, attends a motorcycle rally with Midwest Motors mechanic Chris Mellott, middle, and Midwest Motors owner Greg Woolard. Gallagher, Woolard's business partner, was recently injured during an accident Memorial Day weekend.
Stories this photo appears in:

What started as a relaxing weekend with friends didn't go as planned for Bonner Springs resident Simon Gallagher.