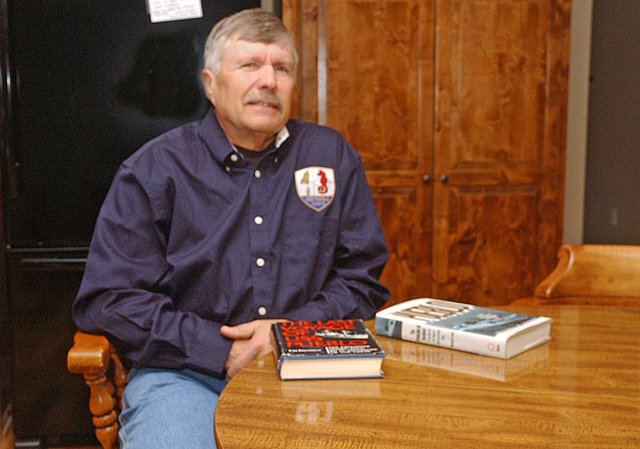 Steve Woelk of Basehor relaxes at his home with two books on the USS Pueblo incident. A member of Tonganoxie VFW Post 9271, he was among 83 men serving on the ship when it was captured by the North Koreans in 1968.
Stories this photo appears in:

Basehor vet still upset with response to Pueblo incident
As Veterans Day approaches, Steve Woelk remembers his friend Duane Hodges, an easy-going, soft-spoken young seaman.