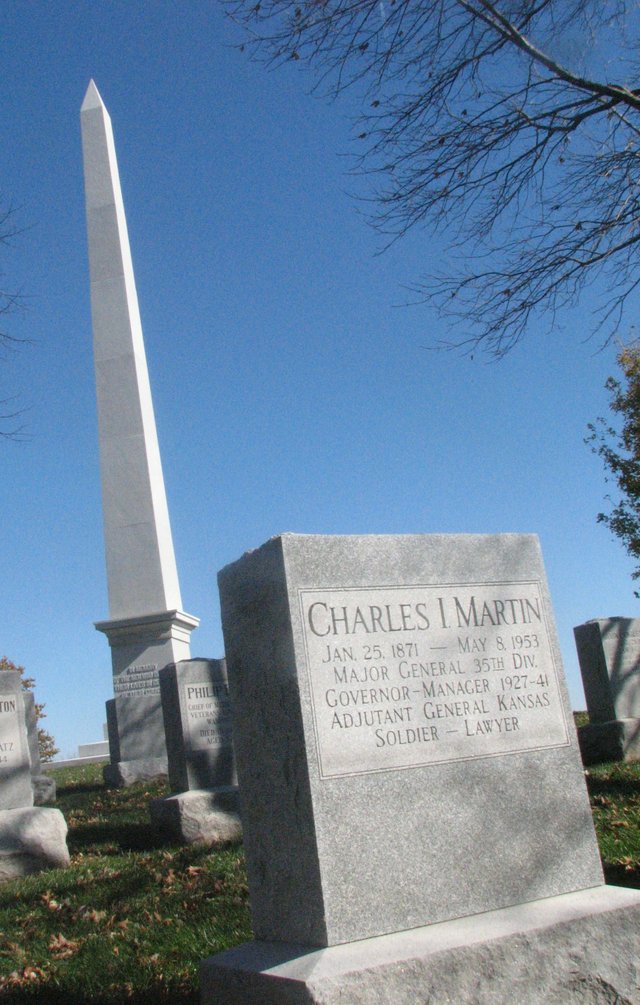 The limestone obelisk monument at Leavenworth National Cemetery sparkles in the sunlight at mid-day, atop the cemetery's highest ridge. In August, the monument underwent its first full renovation since its installation 91 years ago.
Stories this photo appears in:

It towers above the fields of white headstones, stretching about 60 feet into the air from the highest ridge in Leavenworth National Cemetery. And Thursday will be the first Veterans Day when its limestone surface has sparkled like new.
November 10, 2010 7:34 a.m.