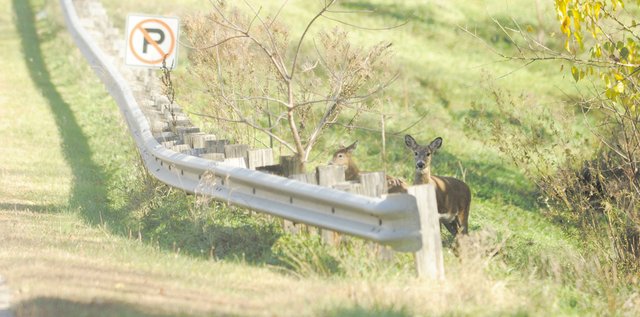 Deer feed on grass next to a road near Clinton Lake on Thursday, Nov. 4, 2010. Drivers should be cautious in November, as the amount of deer in and near roadways increases in the fall.
Stories this photo appears in:

Learn precautions for fall driving in Kansas
State transportation, law enforcement, insurance and wildlife officials have begun warning drivers, particularly those in northeast Kansas, about the dangers of deer near highways and roads in November.
November 15, 2010 2:32 p.m.