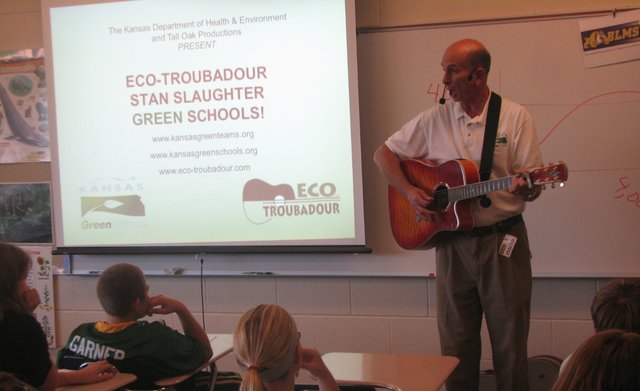 Stan Slaughter, an "Eco-Troubadour," sings the 1969 song "Garbage" by Bill Steele — with a few modern alterations — to Basehor-Linwood Middle School sixth-graders on Friday.
Stories this photo appears in:

Stan Slaughter tells children that the United States produces more waste per person than any other country, but it's not because he blames them. He just thinks they may be the key to changing things, he said.