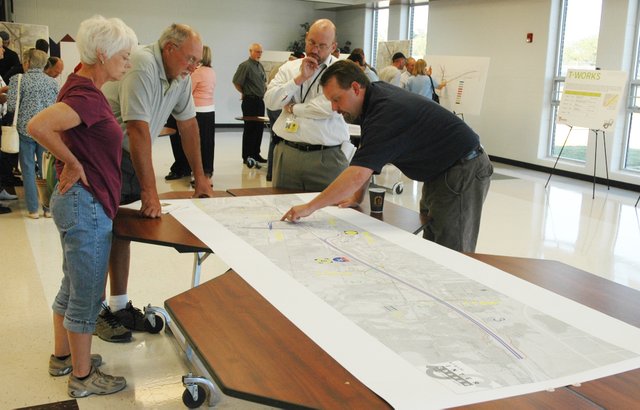 Ann Davis and her husband, Rick, both on the left-hand side of the table, talk to engineers about the design plan for the new Kansas Highway 7/Interstate 70 interchange during a public meeting last Wednesday at the Bonner Springs High School cafeteria. Construction is expected to begin on phase two in 2012.

Stories this photo appears in:

Though work on a new interchange at Kansas Highway 7 and Interstate 70 is expected to begin somewhat out of order, it is finally expected to begin.
September 2, 2010 midnight