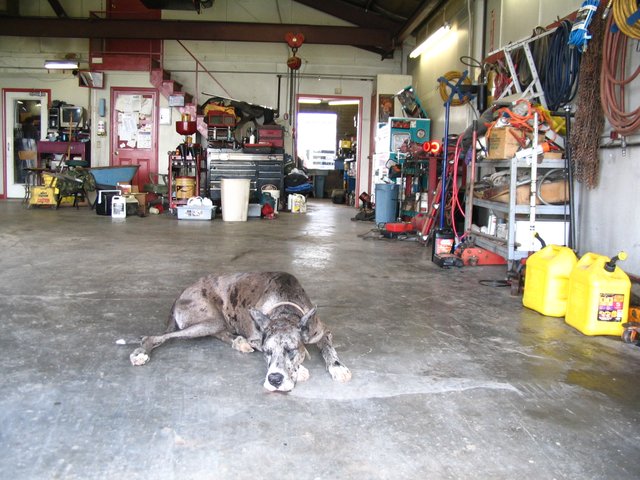 Cuddles, one of two great danes who keep watch at B & B Garage and Tow, 1300 N. 115th St., is one of the reasons three inmates from West Virginia were recently captured in Basehor. The dogs barked as the three men walked by the garage alerting a police officer in the area.
Stories this photo appears in:
They'd escaped a maximum-security youth home, stolen two cars and traveled more than 850 miles westward, evading the law's grasp all the way.
September 16, 2010 midnight