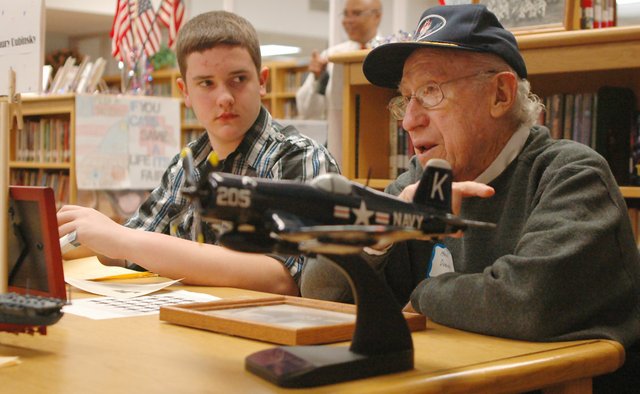 Trailridge eighth-grader Josh Patrick listens as Maury Dubinksy, a World War II veteran, recounts his naval service. Dubinsky was among a dozen veterans to visit the school last Tuesday for an interview project for Chaussee Druen's social studies classes.
Stories this photo appears in:

Middle school students record history with WWII vets
Bill McCune didn't want to bring too much to carry. So he left his rifle at home, instead bringing its bayonet to Trailridge Middle School's library.