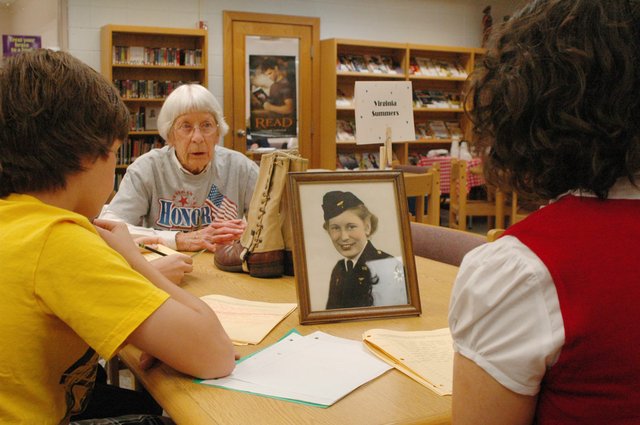 Virginia Summers, an Army nurse in World War II, shared details of her experience while Trailridge Middle School eighth-graders interview her for a social studies project.
Stories this photo appears in:

Middle school students record history with WWII vets
Bill McCune didn't want to bring too much to carry. So he left his rifle at home, instead bringing its bayonet to Trailridge Middle School's library.