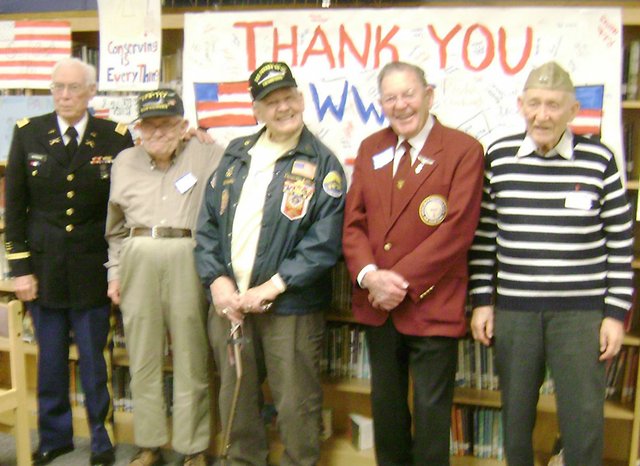 Pictured, from left to right: Nelson Borden, Kansas City, Kan., Army in India and China; Orvis Fitts, Overland Park, Navy bomber pilot in Pacific; Dorwin Lamkin, Mission, Navy corpsman on U.S.S. Nevada, Dec. 7, 1941 at Pearl
Harbor; Roy Shenkel, Shawnee, Army Air Corps, B17 waist gunner, POW for 13 months; Dr. Quentin Cramer, Kansas City, Mo., Army Batallion surgeon in Europe.
Stories this photo appears in:

Middle school students record history with WWII vets
Bill McCune didn't want to bring too much to carry. So he left his rifle at home, instead bringing its bayonet to Trailridge Middle School's library.