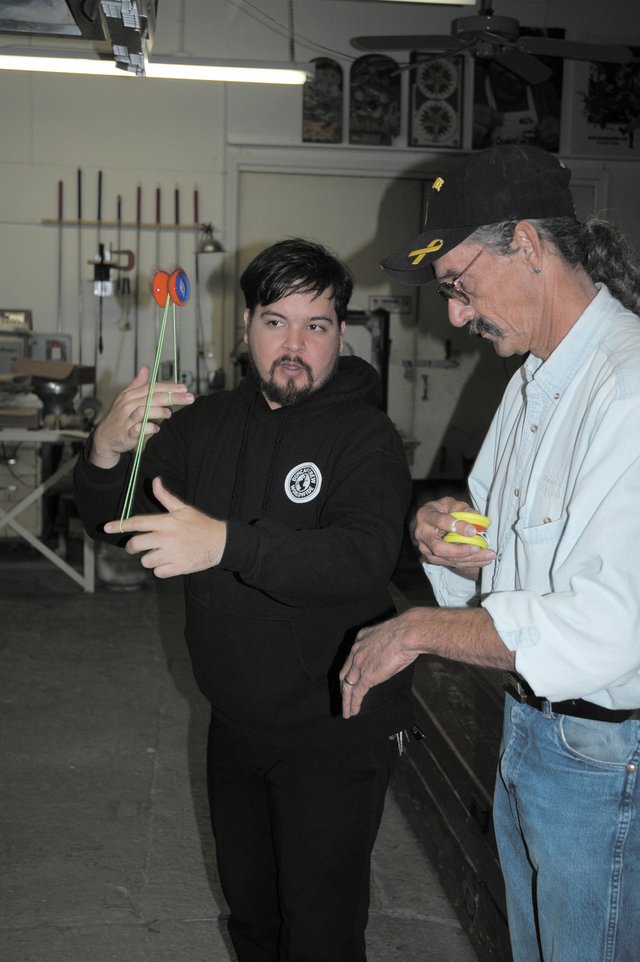 Jack Ringca (left), 2005 National Yo-Yo Champion, explains a trick to Ben Dobbs, Shawnee, during last year's Duncan Heritage Tour, which made a stop in Bonner Springs. The Kansas State Yo-Yo Championships will be a feature of this year's Marble Days event, May 7.
Stories this photo appears in:

A new feature for this year's Marble Days events is sure to bring more people and more fun to the fifth annual festival.