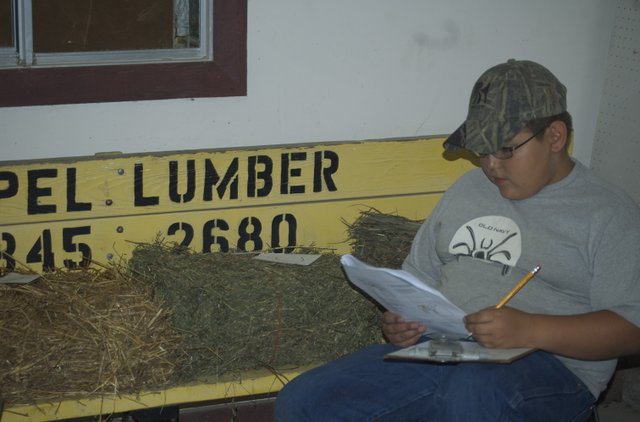 D.J. Klamm, who lives near Bonner Springs, works his way through his Ag Challenge of Champions test at about 12:30 p.m. Friday at the 4-H office at the Leavenworth County Fair. D.J. said the toughest question he'd faced yet was one asking him to identify a weed flower from a photo. The hay bales behind D.J. were part of the test, as well; competitors had to identify them as alfalfa, brome or straw.
Stories this photo appears in:

Do you know how much a bushel of corn weighs? Or how often you should trim a goat's hooves?
August 12, 2011 4:26 p.m.