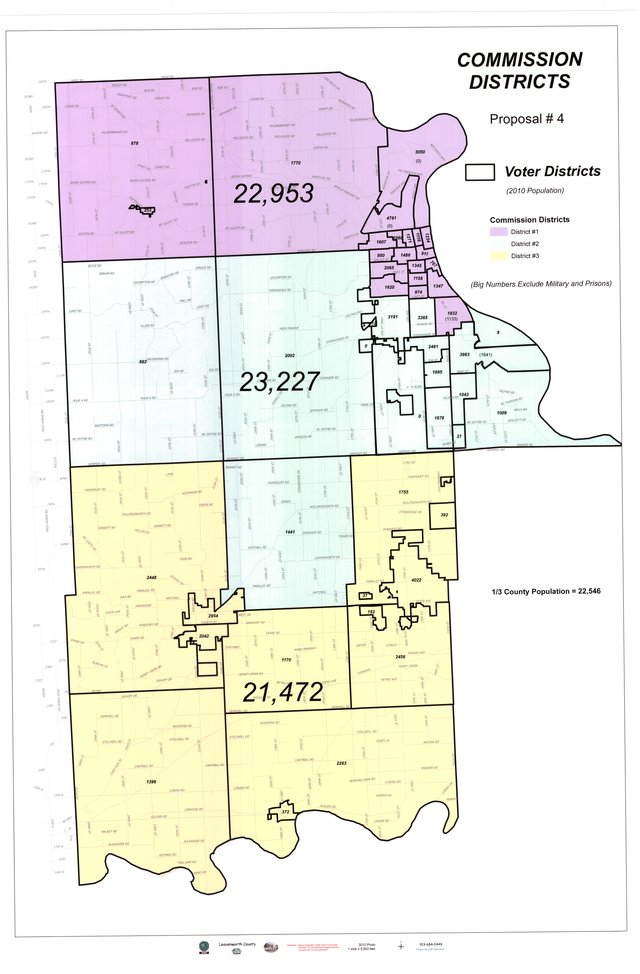 Leavenworth County staff's Proposal 4 for county commission redistricting would move the portion of Stranger Township north of U.S. Highway 24-40 into District 2, in anticipation of population growth in the southern part of the county. Population figures are based on the 2010 Census.
Stories this photo appears in:

Leavenworth County Commissioners on Monday began to consider how to re-draw the three commission districts to fit a county population moving southward.
August 16, 2011 2:23 p.m.